Scoobe3D secures additional funding from Bayern Kapital for 3D scanning innovations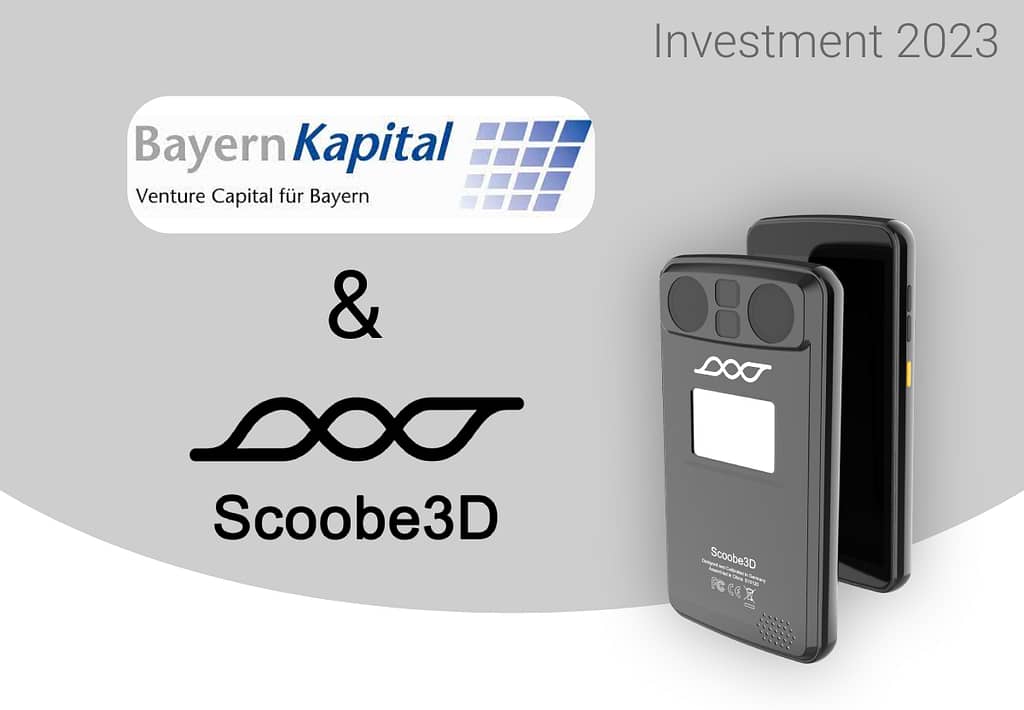 Augsburg, January 31, 2023.
Scoobe3D is pleased to announce that Bayern Kapital, a venture capital and growth investor for start-ups with innovative technologies, is again investing in the company as part of a seed extension financing round. All previous co-investors have also confirmed their commitments. The total volume of the current financing round is in the mid six-figure range.
Scoobe3D has developed a high-precision 3D sc anner in a handy smartphone format that allows users to create 3D scans quickly and without cumbersome preparation. This is a significant improvement over traditional 3D scanning methods, which are often expensive and require significant pre-treatment of the scan object.
The Scoobe3D scanner offers a wide range of applications in industries such as mechanical engineering, 3D printing, online store visualization, reverse engineering and product design. The new funds will be used to accelerate product development and achieve the necessary revenue and product milestones before a Series A launch.
According to Julian Berlow, CEO of Scoobe3D, there is a growing need in the market for a mobile, easy-to-use and collaborative 3D scanning solution. Scoobe3D is seeing an increasing number of inquiries from a variety of industries, confirming the wide range of applications for 3D scanning technology.
The company's goal is to make 3D data as easily accessible as 2D photos. With the support of Bayern Kapital and Dr. Rolf Pfeiffer, experienced industry experts from the Bavarian high-tech start-up scene, Scoobe3D is well positioned to turn this vision into reality.
Scoobe3D is pleased to start the new year with such positive news and to further develop and improve its innovative 3D scanning technology.