The world's new technology for quick, easy 3D models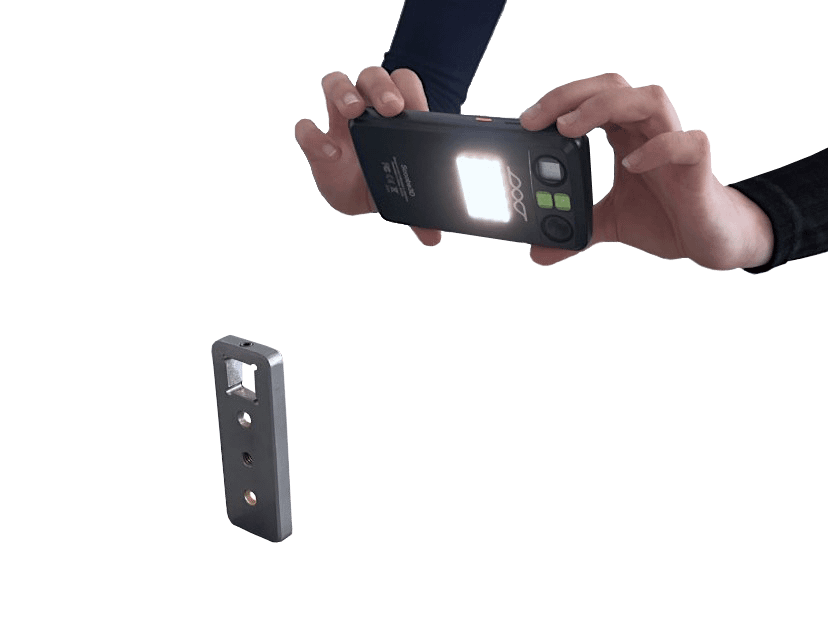 The most important advantages of the new Polarox technology
Glossy and reflective surfaces
Scan a wide range of materials (e.g. metal, hard plastic) with the unique Polarox technology. Especially shiny or reflective objects, which are difficult for other 3D scanners, can be reliably digitised with the Scoobe3D. Save time-consuming preparation and quickly get a complete 3D model.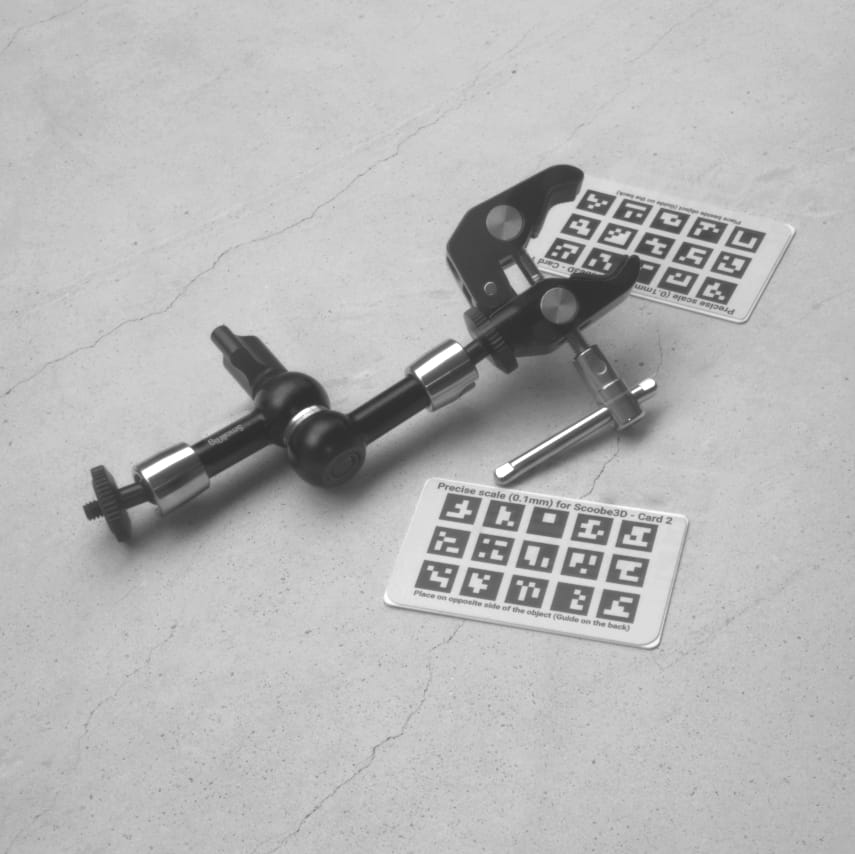 Polarox technology changes 3D scanning
The unique combination of three scanning technologies for easy scanning of almost all materials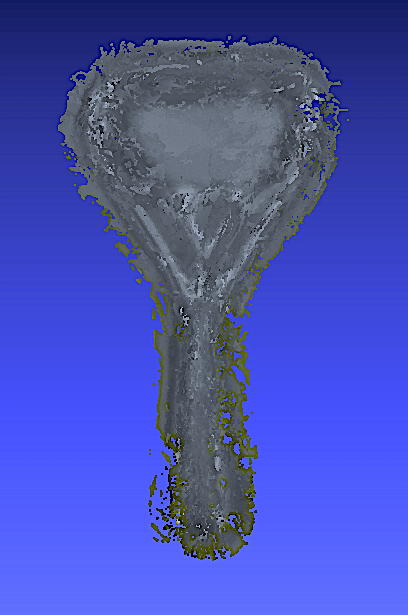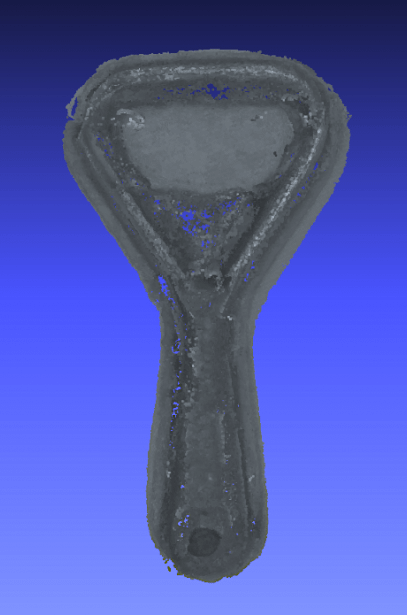 Aluminium bottle opener as a cloud of dots
With Polarox technology, you can easily create more accurate point clouds, even of reflective objects, without pre-processing.
Compare for yourself: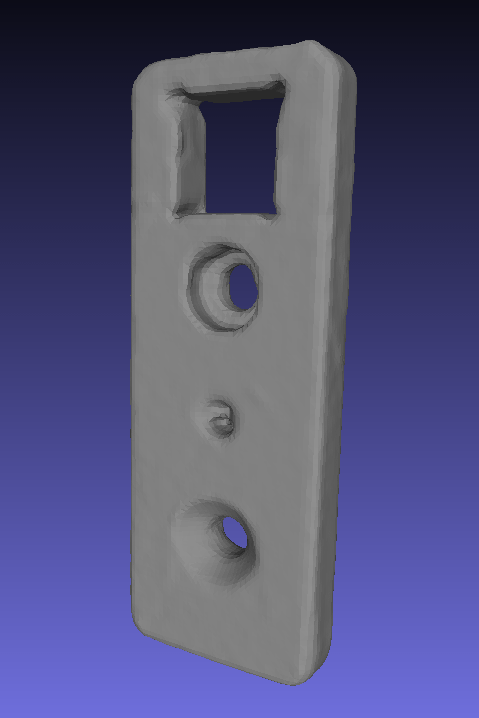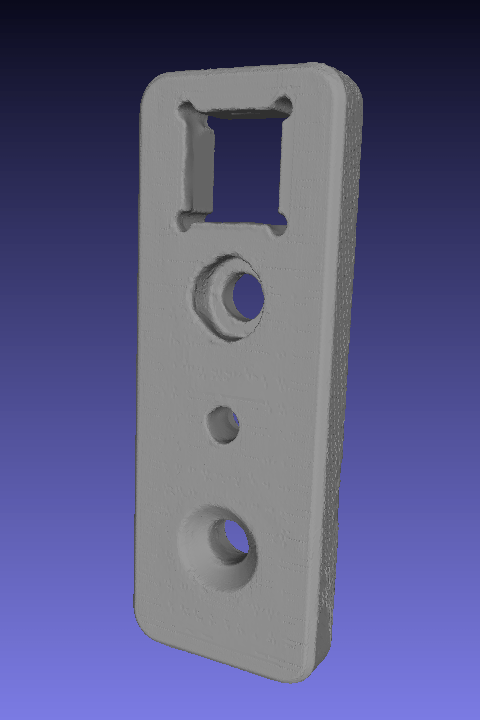 Machine spare part made of steel as mesh
Get more detailed 3D models even of fine edges & reflective surfaces without additional preparation with Polarox technology.
Compare for yourself:
Patented Polarox technology in detail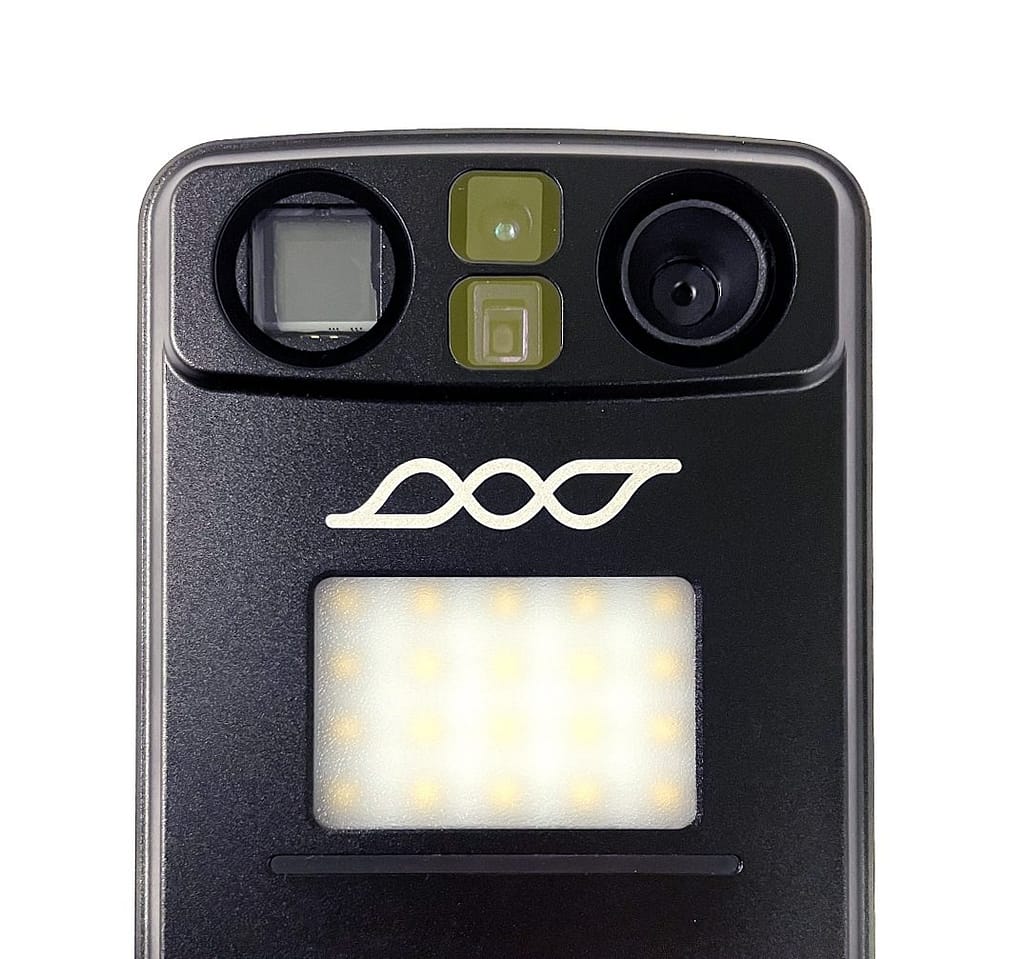 Polarisation camera (NEW): Enables scanning of reflective, smooth surfaces for the first time
Time of Flight camera: Enables precise scaling of the 3D data
RGB Camera: Get textures for your 3D model through photogrammetry
Polarox - 3D models as easy as a 2D photo
The new patented Polarox technology was developed in Germany specifically to make all objects scannable. Polarox is composed of 3 different imaging processes:
Polarisation for smooth and reflective surfaces
The Time Of Flight to represent the actual size
The RGB camera for texture. Almost all materials can be scanned this way 
A specially developed artificial intelligence (AI) calculates dimensionally accurate 3D models from the data.
This saves you many steps, such as the time-consuming pre-processing of the scan objects with markers or chalk sprays. Especially for reflective surfaces like hard plastic or metal, this is unique worldwide.
3D scanning becomes as easy as taking a 2D panoramic photo.
Scoobe3D's goal is to make 3D scanning easy and accessible for everyone.
Polarox technology in numbers
3D models in the 1st month
Do you have any further questions about the technology or the Scoobe3D?
Do you want to know:
whether the Scoobe3D Precision can scan your specific object?
how you can buy the Scoobe3D?
if you can see the Scoobe3D in action?
Only in the Scoobe3D Precision
The multitool among 3D scanners
like a smartphone & anyone can scan
Fits in every pocket & ready for use anywhere
No pre-processing, just scan straight away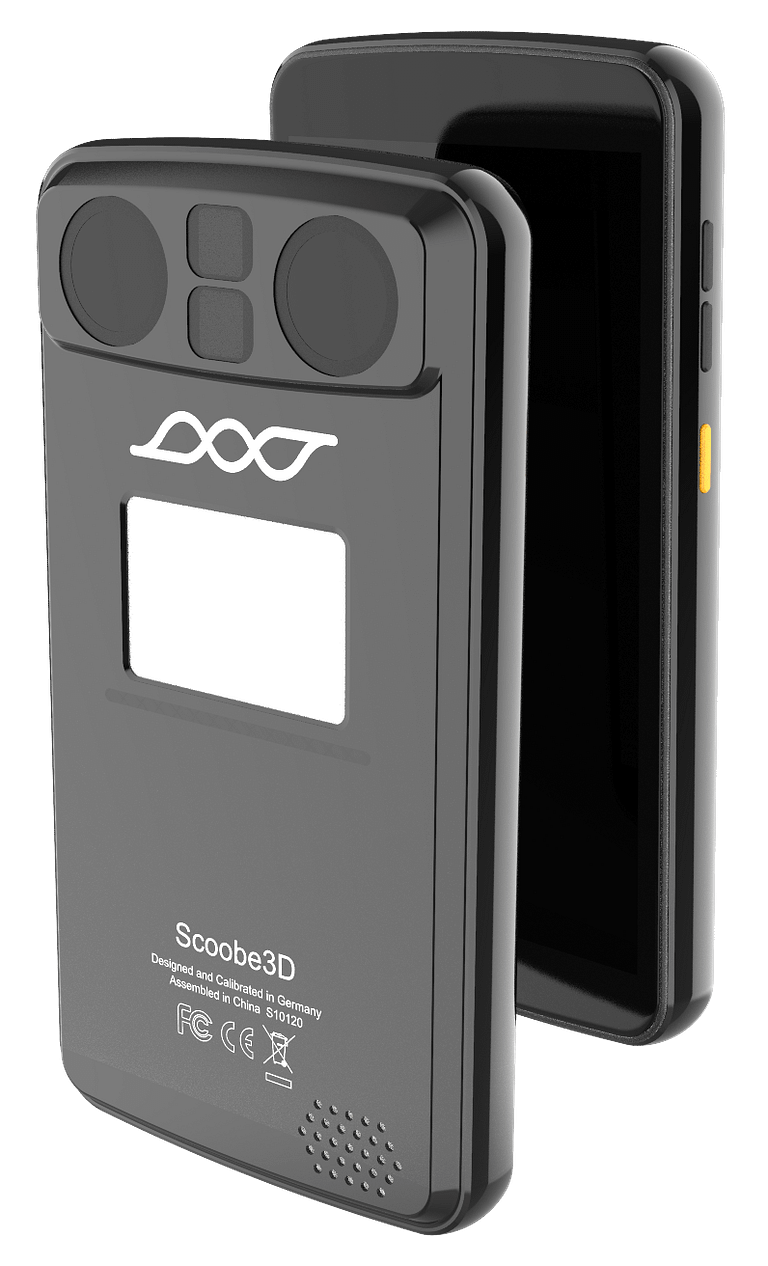 How does the Scoobe3D work?
How to create your 3D model with Scoobe3D in 5 easy steps:
Everything important at a glance
Get all the special features and technical details of the Scoobe3D Precision
conveniently summarized in a PDF: