3D scanners in the packaging industry -
Welcome to the future with Scoobe3D Precision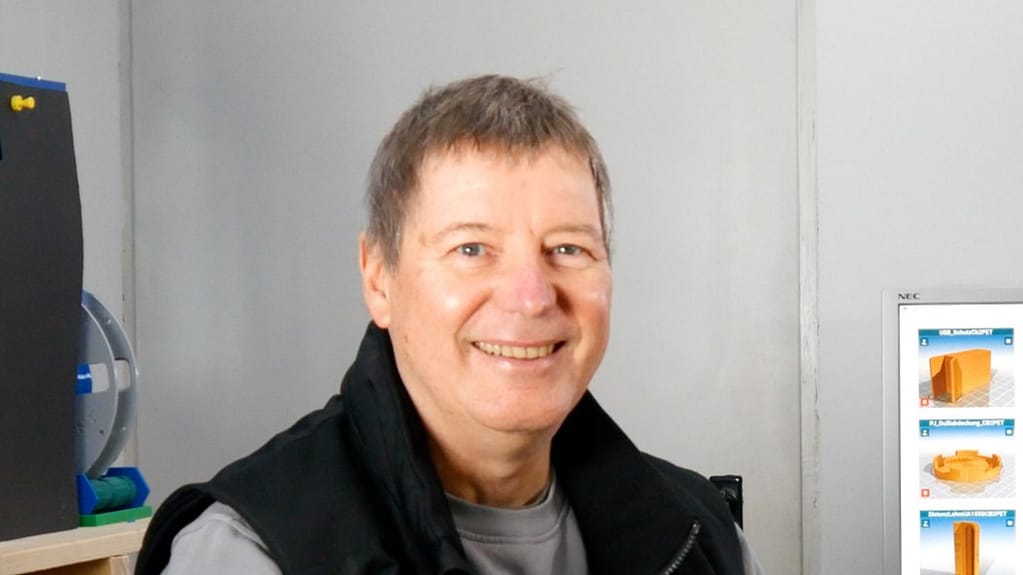 "... and then I found the Scoobe3D."
Hannes Jacob works in the thermoforming industry. Among other things, he creates 3D models for inlays and packaging, which are then thermoformed. His work used to involve hours of measuring customer objects by hand.
Then he used the 3D scanner that changed his work forever and made his life easier.
Read in Hannes success story how he transformed his workflow with the Scoobe3D scanner.
Alternatively, check out his experience in the video:
Hannes - 40 years of thermoforming experience
Hannes Jacob is a developer for thermoformed components at HaJa ThermoTech. With 40 years of experience in mechanical engineering, he is a true expert and knows exactly what is important in thermoforming.
His customers come to him with a wide variety of objects: from plastic components to tools and toys. It is Hannes' job to create 3D models for packaging, plastic toolbox inlays or plastic pallets and have them thermoformed by his partners. All according to specific requirements, of course.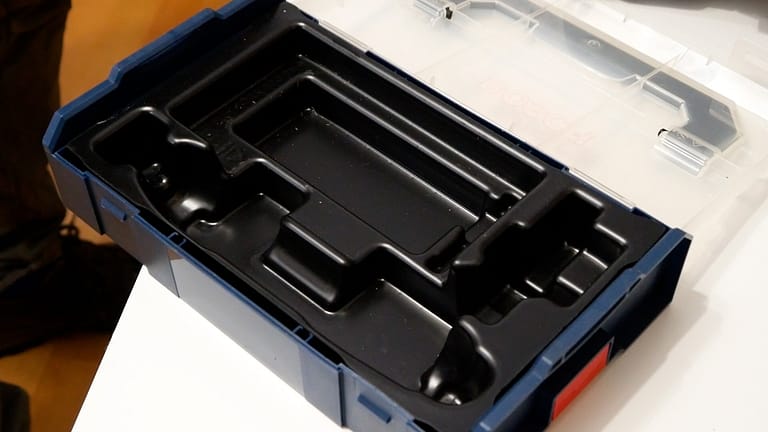 Earlier: Hannes measures by hand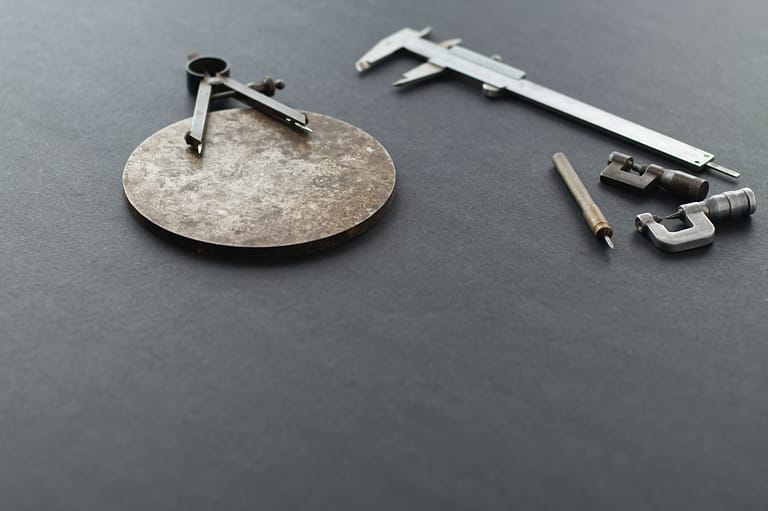 The first thing Hannes did when he came into the office in the morning was to turn on the coffee machine and go through his emails. If a customer visit was coming up, he packed his measuring tools into the tool case as soon as he had finished his coffee. Hannes loaded the case into his car and drove to his customer, where he got right to work.
In the past, Hannes measured every object by hand: he used tools such as the compass caliper or templates and used them to construct his customer's object.
Depending on the object, measuring and designing the object on the PC cost him about 3 - 8 hours. That was a lot of time that he would have liked to use more productively. After a particularly long day spent measuring by hand, Hannes came to the conclusion that he couldn't go on like this.
Couldn't he make his work easier somehow? What he longed for was to get the dimensions and 3D models faster.
While searching the Internet, Hannes discovered the Scoobe3D Precision. On the product page, he read that the 3D scanner was mobile and easy to use - that convinced him to give the Scoobe3D a chance.
How Hannes uses the Scoobe3D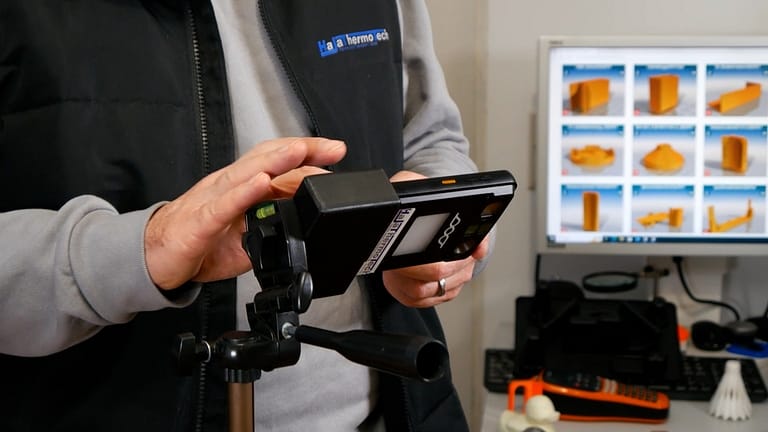 Hannes has made his dream of fast and automatically created 3D models come true with the Scoobe3D Precision. The 3D scanner combines in one device exactly what he was looking for - handiness, user-friendliness and effectiveness. In concrete terms, this looks like this is for Hannes:
Instead of lugging around a heavy case of measuring tools, Hannes simply packs the mobile scanner in his laptop bag and leaves the office to travel to his customer. It even fits in his pants pocket, just like his smartphone. When Hannes arrives at his customer's site, the scanner is immediately ready for use.
Hannes is particularly fond of the foolproof scanning process: he simply places his customers' objects on a neutral surface and starts his Scoobe3D with a simple push of a button.
He clicks on the + on the screen and immediately starts scanning - without having to pre-treat his object. He hadn't thought that was possible before the scanner, where pre-treatment had taken up a good half hour of his process.
Hannes operates the Scoobe3D Precision very much like his cell phone. He hasn't had a caliper in his hand for months.
3. Immediate reuse of the 3D models
Hannes automatically receives his data from the Scoobe3D Precision in STL or STEP formats. Depending on the further use, Hannes downloads the appropriate output format to his computer via the Scoobe3D web app.
He needs both formats, STL and STEP, for different steps in his process.
Hannes processes the STEP data in his favorite CAD program - "Pictures by PC" from Schott Systeme. Here he can create everything: from print preparation to mapping the complete design.
He further develops the data in "Pictures by PC" and adapts it to customer requirements. He then uses the models to design the packaging inlays and takes them to his thermoforming partners to have them thermoformed according to requirements. Happy customers are important to Hannes!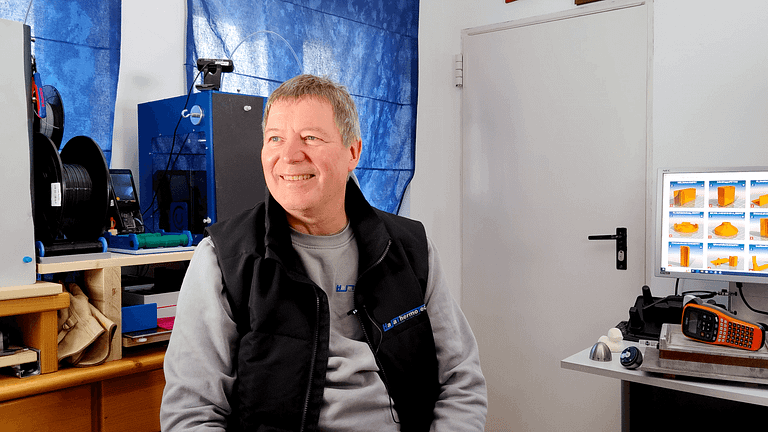 The STL files, on the other hand, are used by Hannes for 3D printing personal projects, such as the center console he is currently working on. He modifies the 3D model in the appropriate CAD program according to his wishes and produces the spare parts and creations through his 3D printer on site.
Fast & efficient work with the Scoobe3D Precision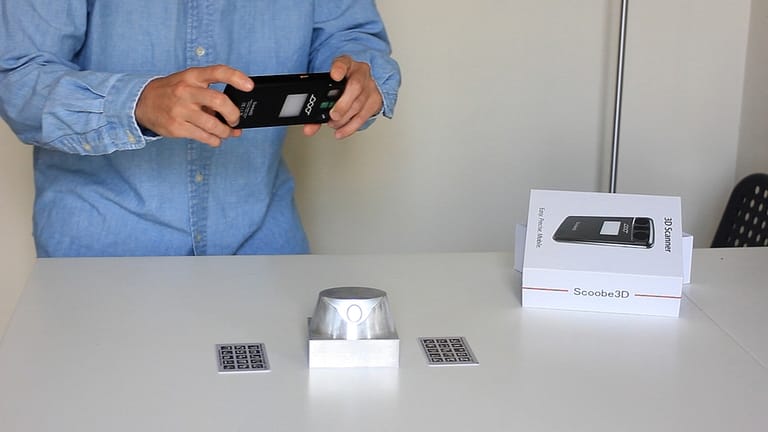 Hannes used to lose half or even a whole working day measuring an object by hand. Especially the creation of measuring templates for unusual shapes and curvatures cost a lot of time. This was often annoying, particularly when his project had to be ready the next day.
Hannes saves at least 3 hours per scan object with the Scoobe3D Precision. He created his scan in 10 minutes - that's a real game changer.
While the raw file of his 3D model is automatically calculated within 30 minutes, Hannes deals with other tasks. As a result, he works much faster and more cost-efficiently. For Hannes, the best part is that none of this requires extra software or powerful peripherals. He adapts his scanning schedule to his needs (e.g. support, app updates, etc.) and saves a lot of money.
Although Hannes still has to travel to his customer's site to get the 3D models of the objects, the visit is now much faster.
Scoobe3D - a game changer in the packaging industry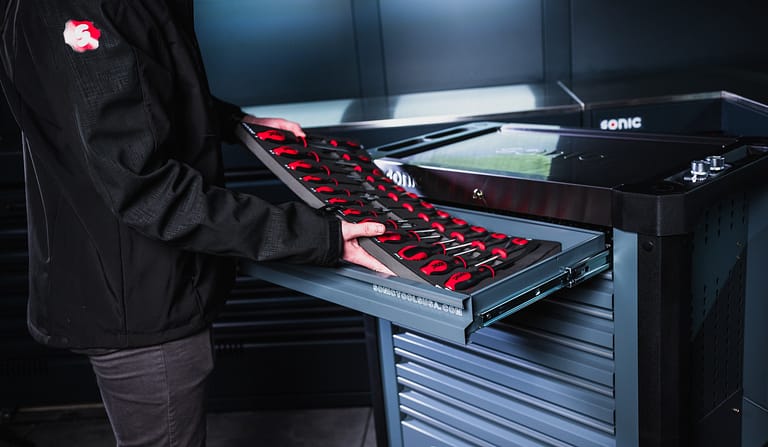 The Scoobe3D Precision Scanner is the tool that supports Hannes and you in the packaging industry. Utilize the 3D scanner likewise as an employee in other compatible industries. Say goodbye to hours of measuring objects by hand and instead scan them easily in just 10 minutes.
Curious now?
»Find out more about the Scoobe3D Precision as well as all technical specifications, 3D scans and FAQs on the product page.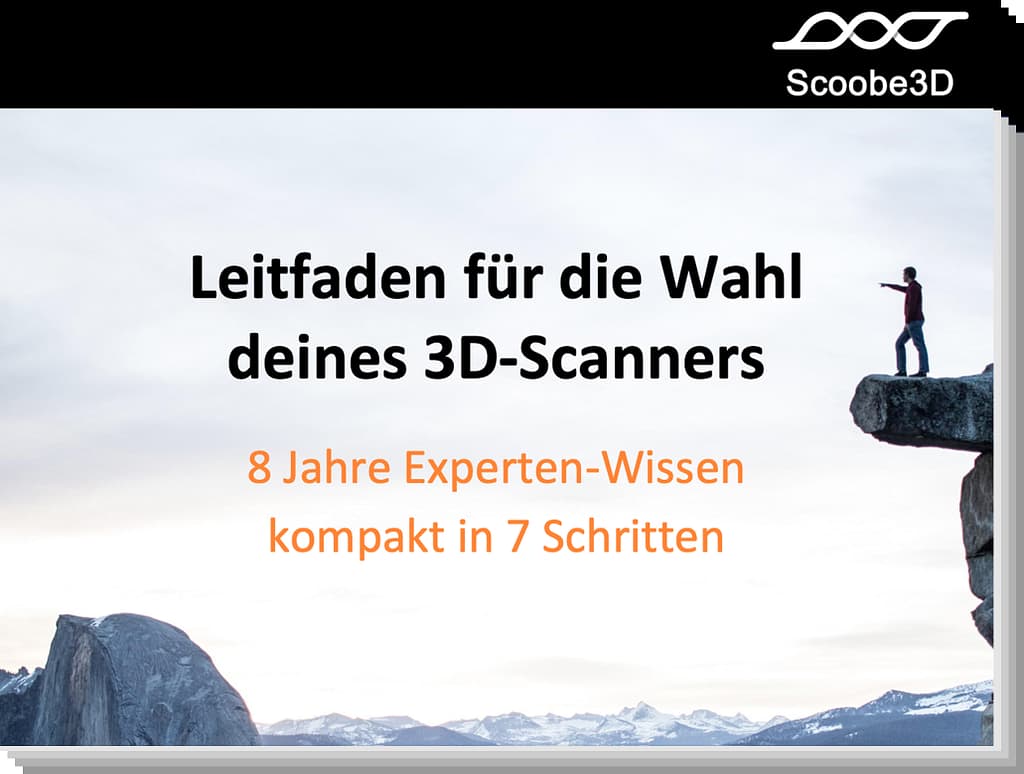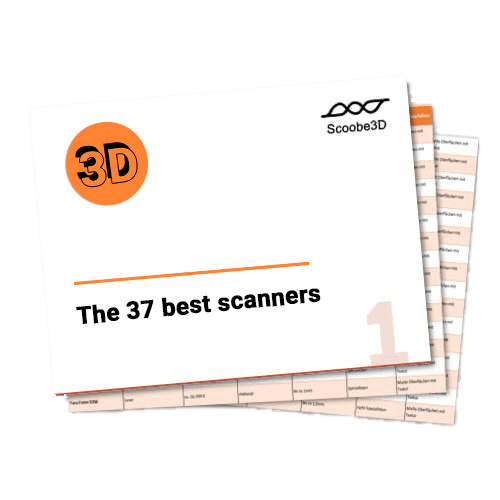 7 steps to the right 3D scanner
Define the criteria for your 3D scanner with expert knowledge from over 8 years. With this guide you will find the right 3D scanner for your application.