Why major companies are investing in the metaverse now and why you should too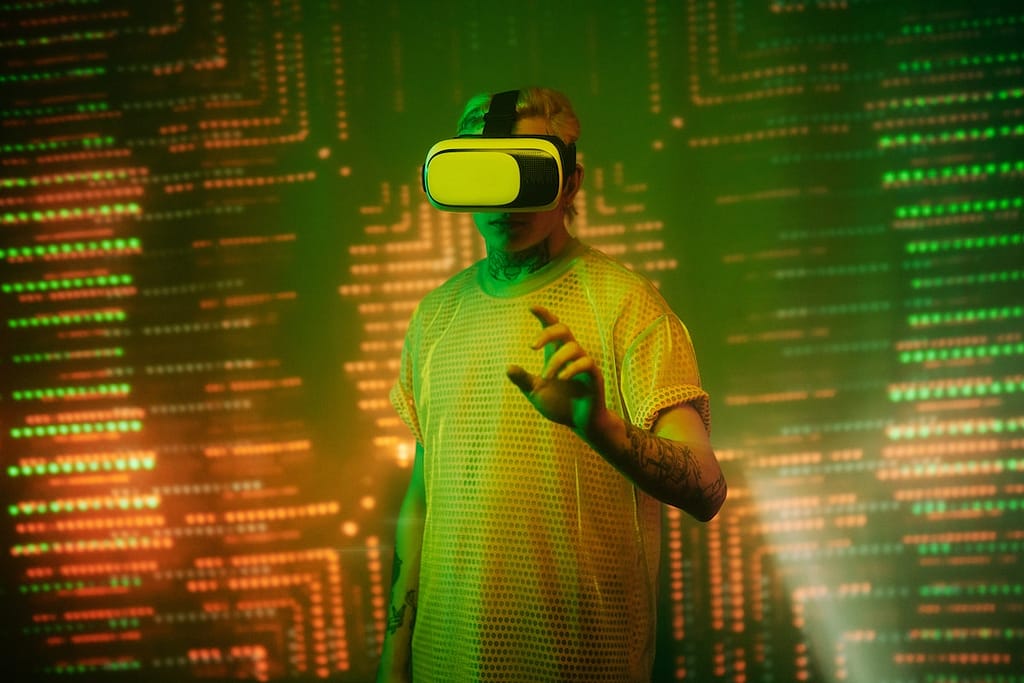 The metaverse is tranforming how we communicate, explore and share information. The enterprise solutions are endless. According to Grayscale, a leading digital currency investment firm, the metaverse could open up a $1 trillion annual market in the next few years. That's why every company in the tech industry (and beyond) is investing in the metaverse now!
Here you can find out what you need to know and why you should also invest in the metaverse.
What exactly is the metaverse?
The metaverse is a universe of virtual 3D worlds that you can enter and experience. The idea comes from Neal Stephenson's 1992 novel Snow Crash, in which the metaverse is a universe consisting primarily of user-generated content and VR technologies as a user interface user interface.
Since then, there have been several failed attempts to create a metaverse. The most successful of these was Second Life, which launched in 2003. In this virtual universe, users could create their own 3D avatars and explore a shared world that included a variety of social spaces and seamless integration of 2D and 3D content. Because access was limited and the technology was not yet ready to create a realistic and immersive experience, it was never widely adopted.
The current idea is that there are many worlds in the metaverse of different companies where you can switch like from one web page to another in your web browser. Some people claim that games like Minecraft and Fortnite are already a metaverse. They allow users to create their own 3D avatars, explore a shared world and interact with others in a variety of social spaces. A first glimpse of the potential of a metaverse was given by American rapper Travis Scott with his virtual concert in Fortnite in 2020, which attracted more than 27 million viewers from all over the world.
Thanks to improved VR technology, changing working conditions due to the pandemic and the tech industry's focus on immersive communication, the metaverse is finally gaining momentum.
Why are big companies like Facebook and Microsoft investing in the metaverse?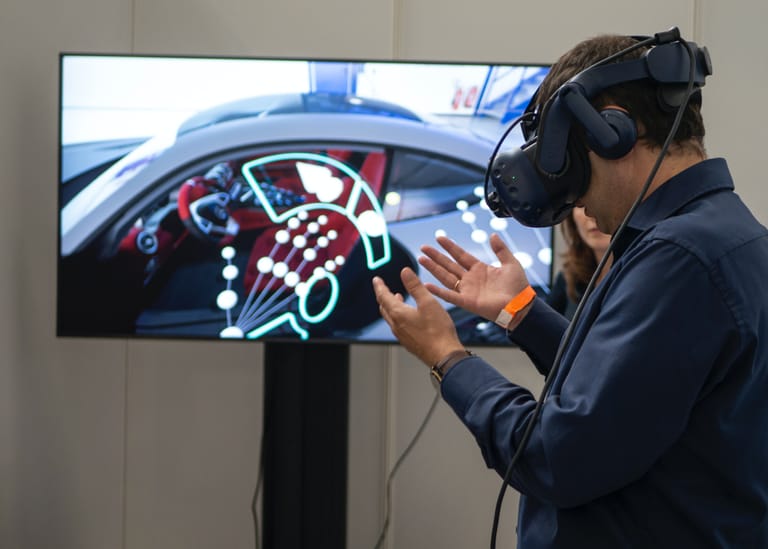 Both Facebook as well as Microsoft have invested heavily in the metaverse. In October 2021, Facebook (now "Meta") announced plans to hire 10,000 employees in hire 10,000 employees in Europe over the next five years and invest $10 billion to realise its mission of bringing the metaverse to life.
Microsoft has already been working since 2016 on a metaverse product called the Hololens. This is a mixed reality platform that allows users to communicate in a virtual 3D space with stereoscopic 3D audio and realistic avatars. Since then, Microsoft has released the Hololens 2 and their current goal is to create an enterprise metaverse.
Apart from Microsoft other companies invest heavily too. Apple for example, has been developing its AR products for iPhone/iPad for years and is rumoured to be launching a VR device soon, while game developer Epic Games has raised $1 billion in 2021 for its metaverse plans.
These major investments signal that key tech companies see the metaverse as an key part of the future. There are several reasons for that.
The first reason is that Facebook and Microsoft, both of which rely on communication for their business, see the metaverse as an important communication platform of the future. It will allow employees, for example, to collaborate from home and feel like they are in the same room, while provide them with a personal environment.
More companies are investing in the development of immersive virtual reality games to complement their current PC and console products, but they are also looking for ways to expand into the metaverse to create social VR spaces - virtual worlds where people chat with friends on Facebook or work together on a PowerPoint presentation.
These billion-dollar companies as well as many other businesses see the potential of a new platform for marketing and advertising, customer loyalty, product development, collaboration, training and much more.
Metaverse enterprise solutions you should know about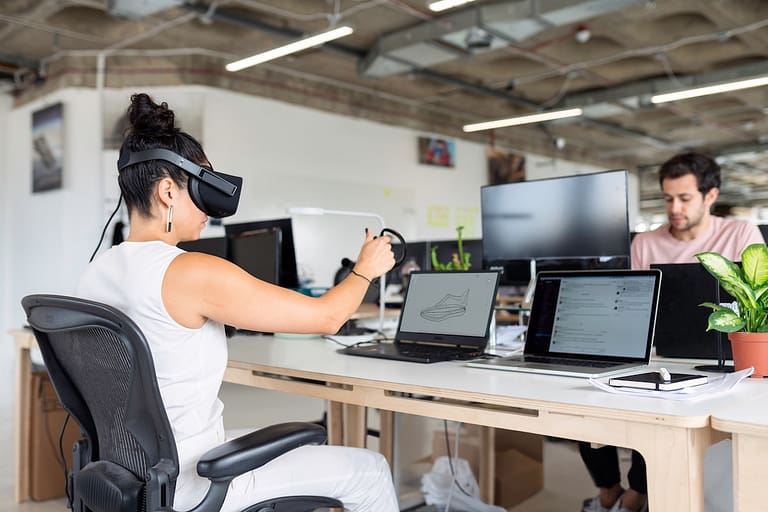 Since the unveiling of the metaverse, many new companies have emerged offering enterprise solutions for this virtual reality environment. Here are 7 key use cases for the metaverse that will spark your creativity:
Marketing and advertising
The metaverse offers a new platform to reach customers. Companies can create virtual worlds that replicate the real world or create new worlds specifically for marketing purposes. Customers can be reached through experiences such as product demonstrations, augmented reality and even VR shopping e.g. in the form of NFTs (Non-Fungible Tokens): unique objects), can be integrated.
You can use the metaverse to give customers a virtual tour of your company or your property. This can also be helpful when buying a property - instead of a traditional viewing, potential buyers can explore the property with the help of a virtual tour.
In the metaverse customers can meet in social spaces to chat with each other and discuss products and services. They can also exchange information in real time via conference calls or group chats. Companies can create completely new customer experiences for training purposes, co-branding events, conferences and more.
In the metaverse, users have access to a haptic technology that creates a realistic feeling when touching and holding an object. This can streamline the development process for companies and allow them to create better products. Looking for new ways for companies to connect with their customers? Customers can test products, give feedback and make suggestions to improve the design. Interested parties can become beta testers for the products before they are released.
Telepresence technology allows users to interact with each other through their avatars in 3D, rather than talking through a webcam in Zoom (or whatever other form of communication you currently use). You can go into a virtual office and discuss projects with your team. This allows for natural collaboration and removes the barriers of space and time.
The metaverse can be used to provide employees with training in a virtual environment. You can learn how to use new software, products or systems without leaving the office. The metaverse also provides opportunities for role-playing and testing scenarios that help staff develop creative problem-solving skills.
Backend services are a necessary component of any business. They provide the infrastructure that enables your company to function smoothly and securely. Data storage, hosting, VR system and application development are some examples of how backend services are needed in the metaverse.
The construction of a metaverse offers almost infinite possibilities. It is like a gift of a head start to expand the business into a new world.
Be the early bird: How to profit with your own metaverse enterprise solution way before other companies catch the worm
Why you should start developing your own metaverse enterprise solution now:
The metaverse is still in its early stages. This means that there are many opportunities for you and your company to enter the metaverse and be the first to conquer the market with your products and services.
As technology continues to evolve in the near future, you can expect the release of new features and applications soon.
It is foreseeable that more and more people will use the metaverse - this also increases the demand for business solutions, which you can then fully serve.
There have been businesses that have missed the rise of the internet or social media and have fallen behind. To avoid being one of them, you should start now to develop your own business solution for this new virtual environment. Make sure that your company is among the first to sell its products and services in the metaverse. The future of business is in the metaverse, so don't get left behind!
Important note: Construct avatars and real world objects quickly and easily with a 3D scanner. Include a 3D scanner in your business solution and be among the first to offer services in the metaverse.
»To make your research easier, in this overview you will find the 37 best 3D scanners: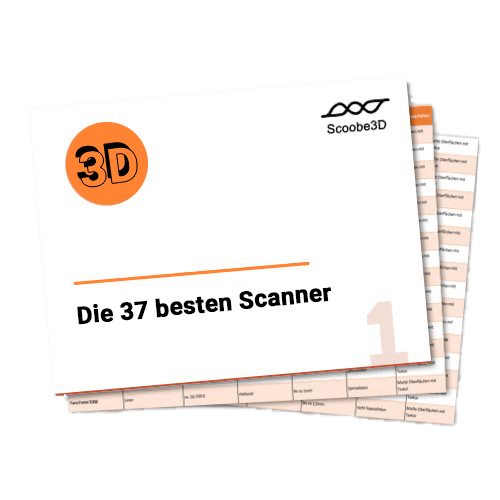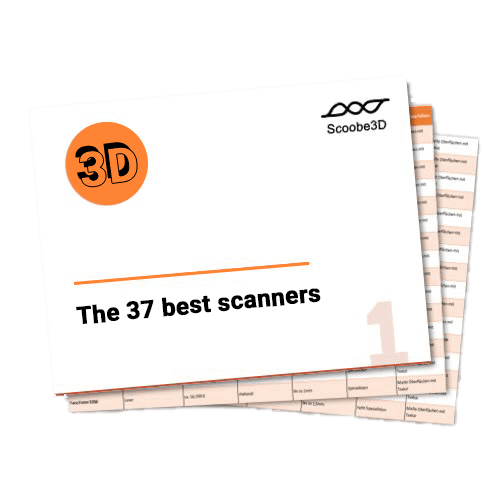 Find the common 3D scanners at a glance with their respective core features. So you can evaluate 3D scanners before buying. Compare and find the right 3D scanner for you and your applications.